Samantha Starr Xtreme Magazine article-by Jack Corbett
Her tenure as a feature entertainer would be brief, but for a short time her indomitable desire to win made Samantha Starr a top contender in any pageant or dancing contest she would ever enter.
I
n a close, fiercely contested dancing contest for Miss Nude Great Plains Samantha Starr narrowly won over future Miss Nude World K.C. Cannon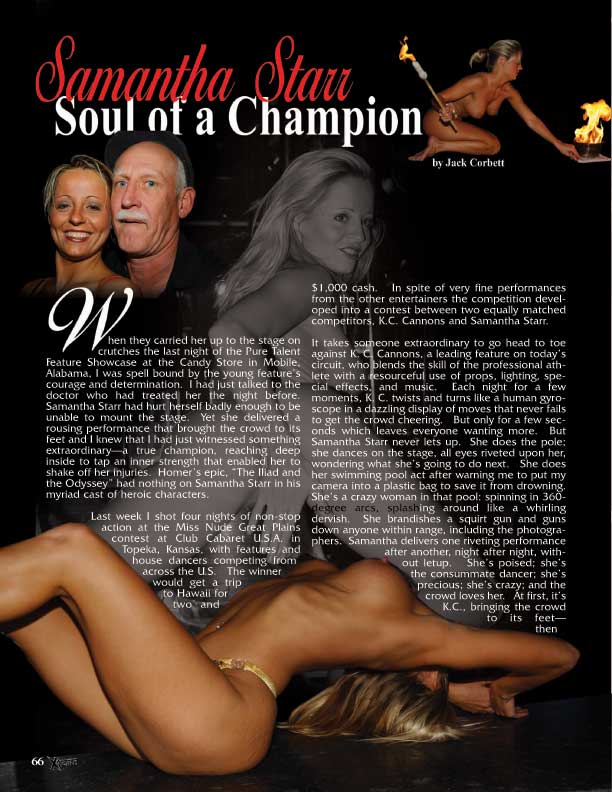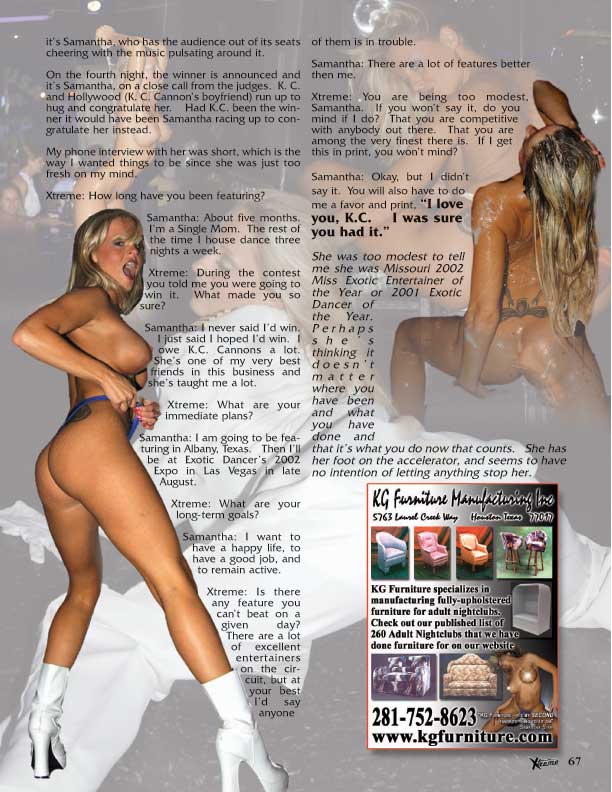 Contact: Jack Corbett




*The Fine Print:
All models featured are over 18 with signed releases and/or written permission for their use.


~ All Text, Graphics, Photos & Content: Copyright (C)2002 Alpha Productions ~
~ Photos by Jack Corbett - Alpha Productions Exotic Photography ~
No portion of this site my be reproduced for public distribution or private use.
All Perpetrators will be cheerfully and legally,Violated.
This website designed by Morgan Hawke


Hosted by: