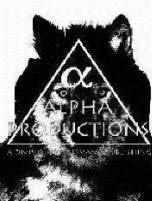 "Death on the Wild Side", Jack Corbett's novel that's all about the Saint Louis Metro East Strip Club Scene

Top stripper, Lori Mellon, is so real you can feel her breath on the page. Courtroom scenes, fast car rides throughout the Metro East, unbelievable adventures and mishaps. Unspeakable violence. There's something for everyone here, and this is one wild wild ride.
But what is even more important is what you will learn about Prenuptial Agreements, lawyers, marriage and divorce.
You will learn:
The biggest mistake you can make is to get married in the United States or any Western country

That you are deluding yourself if you think a prenuptial agreement will protect you

The traditional American--Western concept of marriage is not practiced in most of the rest of the world
While enjoying over 600 pages of strip club action during which the protagonist unleashes his "Great Plan which enables him to pursue an infinitely preferable lifestyle to what the vast majority of men will ever experience.
Expect the unexpected from "Death on the Wild Side" for I do not fault the women. The real problem is with Western men, who have ceased to become men.
Jack Corbett