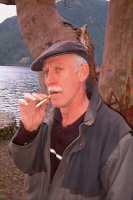 Author and publisher of "Death on the Wild Side", the novel that follows the topless and bottomless club scene of the St Louis Metro East, Jack's been writing for Xtreme Magazine andthe Exotic Dancer Bulletin, He's had his Alpha Pro exhibitor's booth at Exotic Dancer Magazine's Las Vegas Expo six out of the past seven years, done web sites for six clubs, shot thousands of pictures of entertainers, and has done extensive photo shoots for The Continental and Pure Talent Agencies.
We are leaving McTeague as a man of mystery, an enigma. Corbett's go t pictures of him. After all nobody or nothing escapes his camera. But his lips are sealed about the identity of McTeague and the other writers here aren't talking either. But this we do know about the man. He's the editor of a major Adult magazine that has over 200,000 readers. Our informants have also leaked to us his youth which is a subject he's trying to keep under the table. After all, who would really take him seriously as an editor when he's younger than most of the writers he's directing?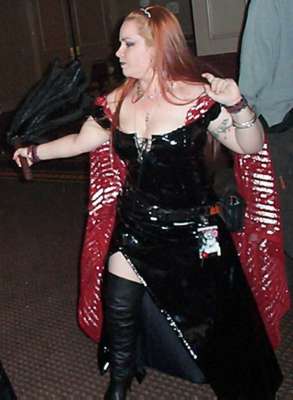 Morgan Hawke is definitely a mystery to even the other writers of the Looking Glass. But this we do know about her. She loves to write erotic fiction and not long ago she was a stripper. She's well versed in witchcraft and although she's from the South she almost talks too fast for a Southerner which makes us think that possibly she isn't. From what we have seen of her so far, she's got a solid grasp for detail but it's her incredible imagination some might call pretty far out there that has us itching to get to know her better. She's also an editor of an adult publication. We're just not going to tell you which one which might just spoil the mystery. Then again--it might just make you even more intrigued with her..