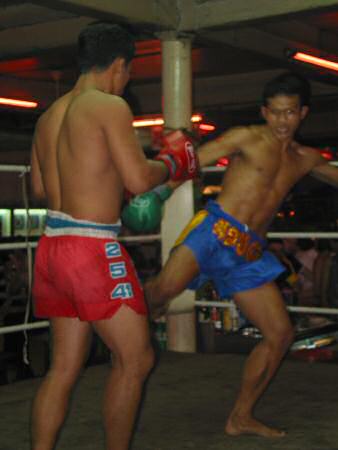 But then again, I pulled nearly the same stunt after my return to the U.S. I had started to go to Chinese restaurants six times a week since the waitresses looked so much better than the female customers at Wal-Mart. For the first time I really started noticing a tall slender Chinese girl with a nice willowy figure and started paying more than a lot of attention to her. It wasn't long before I had made a friend of the twenty year old waitress from mainland China. There was another girl there too, a girl who probably more guys would have chosen than the one I had decided on, who had a cute face and a very fine figure. But the second girl had come to the U.S. only several months ago, whereas the one I was most interested in had been here for four years. She was a college girl studying computer programming. In China she had studied English. With four years in the U.S. on top of that her command of our language was excellent. She was clever too, with a sense of humor that I really liked.
At first I had both girls over to my apartment when I showed them some of my guns and my computers and took several pictures of them. Two weeks later I took the first girl out. She had met me at my apartment where I got two phone calls while she was here. Both times I put her on with the person who had called me. I liked her, was proud to have her with me, and I wanted to show her off to my friends. Our date went well, but ten days later she had moved back to Kansas City, and it looks like she's never going to come back here for more than a brief visit. Which is a damn shame since I had been really looking forward to getting to know her better. She was only the finest woman I had been out with for far too long.
Hooking up with her would probably been a mistake, however. And chances are excellent I'll be seeing Puki again shortly, but why did she have me talk to her daughter? Could it be the same kind of reason I wanted to share my Chinese waitress with my friends? Suppose I wind up going out with Puki and a lot more than once. And suppose I don't. I don't really think it's going to matter much one way or the other because for every Puki there are a hundred girls wanting to take her place. So if she's changed phone numbers or is no longer working in Pattaya, I'm going to latch onto at least a half dozen glorious babes in the first two weeks alone. At least one of them is likely to blow Puki away.
Okay, let's think positively. I call Puki up, we go out, and we get along famously. Say we continue to go out for the rest of the month. And I return to Thailand three months later, but this time I stay not for one month but two. Suppose Puki tries to take me for a ride either this visit or the next. Suppose I move to Thailand permanently, which I can do since being 57 I can get a permanent retirement visa and live in Thailand like a king for the rest of my life. Say Puki moves in with me permanently, but then she starts dumping on me one way or the other? She cheats on me and I find out, or she stops keeping our place clean. She gets too demanding and keeps trying to impose conditions on me. If I look at the situation from an objective point of view it's her loss, not mine. Her replacement is probably not just one girl but my choice from among a couple of dozen I've gotten to know by then, and they will all lined up at my door.
The other night I was at Club 64 over in East St. Louis when Frank was managing the club. "Whatever you do, don't ever bring one of them back here," Frank had warned me. He then told me horror stories about how friends of his had brought Oriental girls back to the U.S. who had then become Americanized and turned bad. "Everyone of those guys got taken," Frank told me. "Just go down there and fuck them all., but don't, don't ever bring one back."
At first Frank had asked me: "Jack, you do whatever the fuck you want to do, don't you?"
"Damn right. I go to bed when I want. I wake up when I want. I live where I want. I watch exactly what movie I want to watch. I come to your club and have fun with you guys and your girls and leave when I want," I replied.
"Then why would you ever want to change any of that?" Frank continued.
I have the world by the tail. I hang out with feature entertainers all over the United States. And just the other night I was back again at Club 64. I've taken pictures of a lot of the girls there, who view me for the most part in a way differently than they view their customers. One of the girls, one of my favorite ones, who's got a dynamic body, had a headache so I started rubbing her head. I massaged her temples, and her throat, her forehead and her upper back. She nearly fell asleep in my arms and would have for sure had we been alone at my apartment or some other place. And her headache went away. But as I sat up against her massaging her head, I thought of us being in bed together. It would be terrific.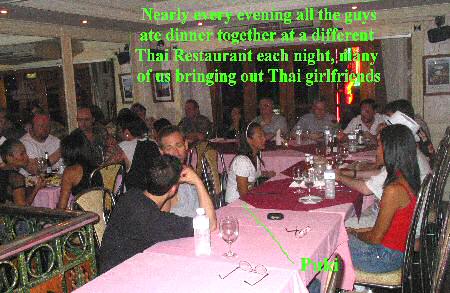 We will see about that one. Meanwhile I'm going to Thailand and soon, and Puki is still on my mind. Now if I'm smart I'll keep my apartment over here in the U.S. and if I continue to like Thailand I'll wind up living over there say six months of the year. And who knows, maybe I'll wind up living there permanently. Say I do. So here's the agenda.

I sell both my pickup and my sports car since I'll have little use for them there. I've heard that even after I pay for transporting my vehicle there, I'll have to pay three times the machine's value to title it in Thailand. There is a new airport going in next year within an hour's drive of Pattaya. I can use Pattaya as a base and travel all over the Orient. I can go to Hong Kong, to Singapore, to Cambodia, Vietnam, Bali, Kuala Lumpur, Japan, Taiwan and Mainland China. And how can I forget Korea? I've seen some fabulous girls from there. I can explore so many different cultures and types of food. And to think of all the women. Based in Thailand it wouldn't cost me much in airfare to go to all these places. My medical and health care expenses would be just a fraction of what they are in the U.S. and I would save a lot of money by not having a car. In Pattaya taxis are cheap and there is always the omnipresent baht bus.

So, I move a girl in with me–someone like Puki. If I had her come to the U.S. and marry me, which is the only way she's going to get a permanent visa to stay in the U.S., the first thing she's going to ask me for is her own car. She'd start hanging around with a bunch of American women and in no time she'd be just as spoiled as them. But in Pattaya she'd be content to just have a roof over her head and have just a tenth of the things we give our girl friends and wives over here.

I ought to be getting a thousand hits a day for people to be reading these nuggets of wisdom. Too bad that I'll probably too stupid myself to follow my own advice. My advice is to spend as much time in Thailand as you can and to retire here when you are able to. And be prepared to dump your American woman if you've got one. After all, she probably deserves it. Simply because she's been brainwashed and spoiled rotten means she's no good for you. The only thing is you don't even know it simply because you have never seen how green the grass is on the other side of the pond.