Jade, legend from Dollies Playhouse Strip Club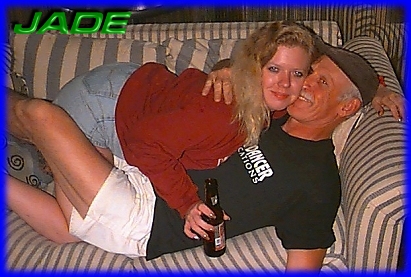 "In the St. Louis Metro East topless club world, calling Jade a doer is like calling a lion a cat."
by Jack Corbett
There was that time CMG came down from Detroit while Crazy Czech was visiting Jack. CMG came into Dollies and met Jack for the first time. Crazy Czech had his face painted half red and half blue. Jade wasn't working that night but came in to post on the computer and the foursome went bar hopping. They hit four topless clubs, a swinger's club (but didn't stay), a karaoke bar where Czech sang, and one gay bar. They took pictures wherever they went with Jack's digital camera. Jade ended up taking most of the pictures and took the the three men to bars they would have skipped. The evening ended at 9:30 AM for Jade, Crazy Czech, and Jack, the three of them leaving Pops with the top up in Jack's Miata----three in a two-seater sports car, with Jack bunched together drinking a beer and Jade driving. A cop followed them for miles. Somehow Jade avoided getting pulled over.
CMG left Jade, Crazy Czech, and Jack in the Paradise Club's VIP room at six in the morning. Jade was still taking pictures with Jack's digital camera and operating Jack's laptop with CC passed out in one of the couches and Jack and CMG not far behind. CMG drove non stop back to Detroit then wrote a long review about his night in the Metro East with the eccentric trio. Most impressed with Jade, he called her Jack's digital disciple.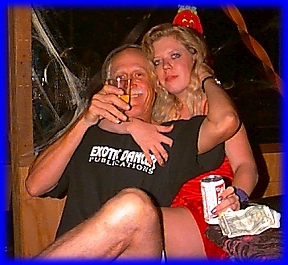 They say dancers are unreliable. Jack knows a few who aren't and Jade always clicks on all six cylinders. Yet Jade is a study of contrasts. She can easily get a decent job in the medical profession and it wouldn't take much to upgrade her education here. She is very sharp with a computer and has a knack for taking outstanding pictures. In spite of her totaling her car she is an excellent driver, whether sober or under the influence and she has a great sense of direction.
Smart and with good jobs awaiting her outside the dancing profession, Jade has many choices in life. But there's a rebel here and a girl who wants to enjoy life with reckless abandon. She's a shit disturber that few can match. Go out drinking with her and just see what she's likely to stir up. She's not afraid to fight and often welcomes the chance.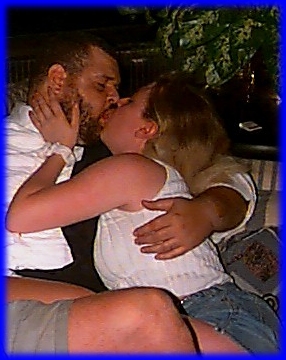 Still........when you are with her she's in your corner. She's the one putting herself at risk for she's not like many women, who end up getting the guy she's with in a fight.
Few people have the ability of walking into a place whether it is a club or other kind of bar and transforming its very atmosphere. Suddenly the place becomes a lot more fun. She lures people around her into whatever she has in mind. Suddenly waitresses, other dancers, bartenders, and DJ's quit their posts for a few minutes and become participants in picture taking sessions and start to clown around with Jade and her friends.
The power to transform an entire bar--------to make the whole place more fun---------that takes talent and a powerful personality. Few have it. Trust us-------------if you are ever lucky enough to be out with Jade for a night on the town, boring is not going to be part of the evening's agenda.