Last full auto masterpiece, the Thompson Submachine gun
by Jack Corbett
The model with the Thompson fully automatic submachine gun I photographed for Xtreme Magazine was a cute young waitress from PT's Strip Club. The gun on page one is a replica of a real Thompson, but what the hell, it's close enough, the Belleville Shooting range had one on hand, and I could get the girl over to the gun range for the photo shoot. But the real test would occur later on at Vic Meyer's country home. When my nephew and I arrived we were able to test fire a Thompson Submachine gun against the British WWII Sten Gun, Reising submachine gun and an AK 47. We also brought along my M 1 carbine.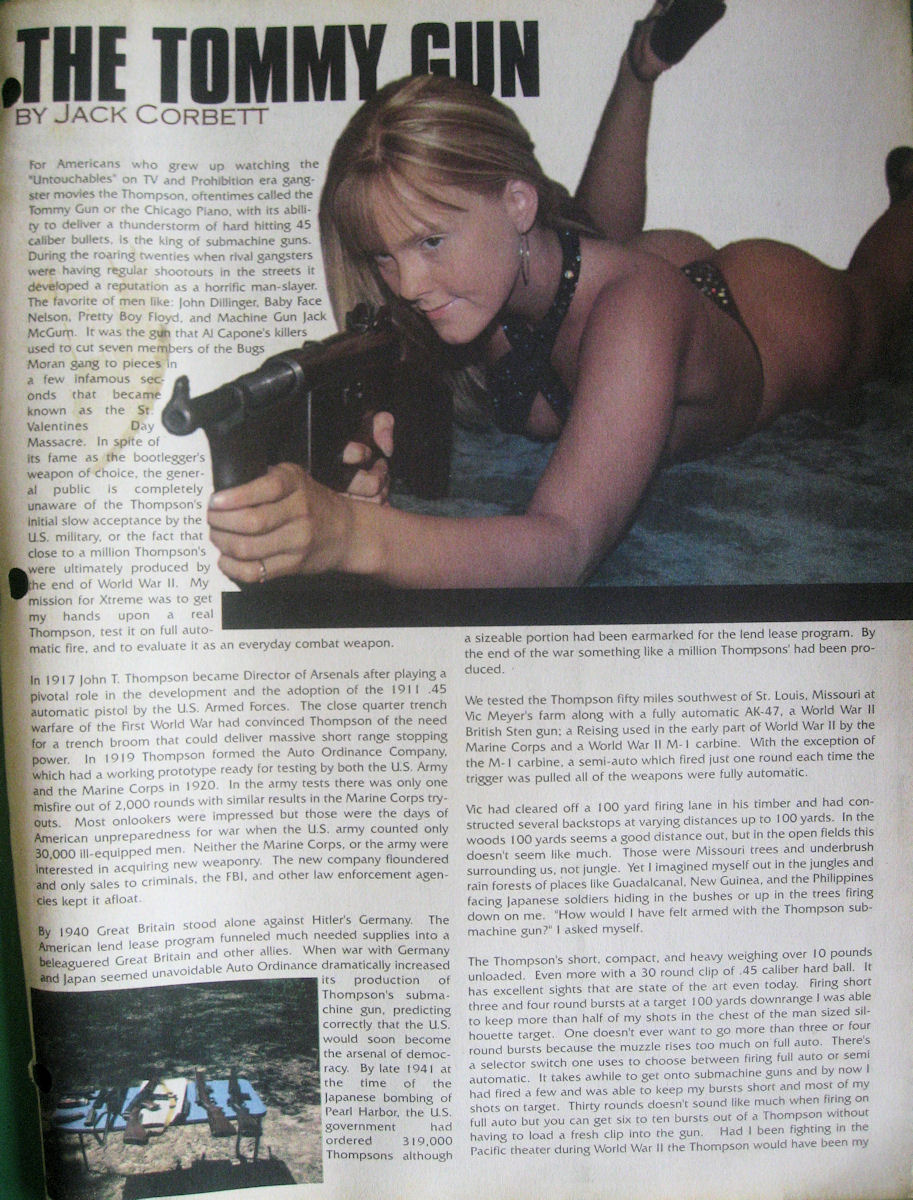 We hope you enjoyed reading the excerpt. Extreme Guns and Babes for an Adult World is now
available at Amazon in Kindle, full color and black and white print editions. Here you
will twenty-six gun articles with 115 pictures of 26 strippers and feature entertainers.