Dick Fitswell picks up a girl in a Country Western Bar
by Jack Corbett
Episode 1 takes place in a plain ordinary country Western Bar

Dick Fitswell, the man with the 18 inch dick on a quest for the perfect fit.
I'm the real man...the man on the prowl...looking, always searching for the perfect woman-not for brains or heart, but for the perfect fit. So listen up all you men who really want to score and see why I'm called Dick Fitswell. I've the man with the plan--- the man who makes it happen. Now, let me tell you about last night.
I hate country bars. Music's terrible. Conversation's piss poor. But they got women in this place and that's the bottom line. I need it bad tonight because last night was such a bummer. The girl was too damn short for me and it just didn't feel right with her clinging onto me...as she kept crying out, "I love you Dick I spy a tall blonde with great breasts. I can feel myself inside her already. She's mine. "She's not looking at me yet," I tell myself as I pull my shirt up a bit which exposes my magnificent chest. I tighten up my arms and watch the veins pop out in my forearms. I'm the shit. "How would you like to fall in love tonight?" I ask her.
Good line. I used to use--"Got a light?" but a lot of women don't like the smell of cigarettes on a man. Now I'll often get myself into a little sweat by exerting myself outside a bar before I walk in such as running around its parking lot a few times to give myself just the right amount of B.O. A lot of women love that smell. . Makes them think they're with a real man------to be continued in the book which you can buy in paperback or two e reader formats from Amazon and lulu.com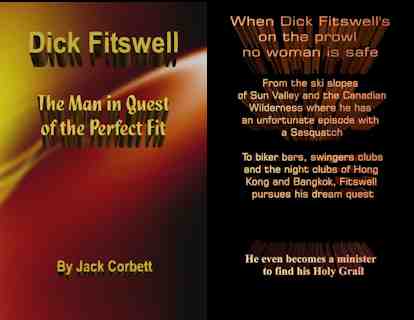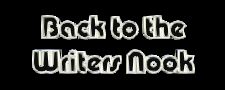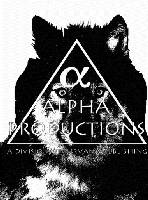 Copyrighted April, 1999 by Jack Corbett. Image by Scott Waggoner, NUGRAFIX