"Safety Observations From The DJ Booth"


Krazy Ted
Strip Club D.J., Krazy Ted, discusses night club safety and how the fire that killed 100 people at the Station in Rhode Island could have been averted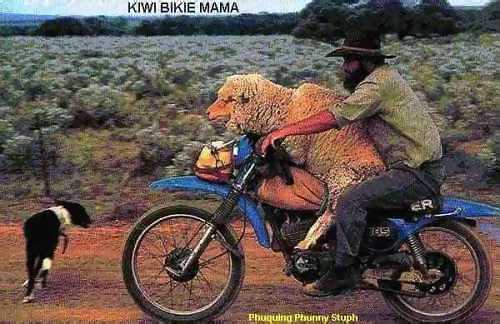 Technical Safety in Topless Clubs
This article is following the biggest breach in club safety ever caused directly by entertainment. I am referring to the Rhode Island fire at The Station that was sparked by the band Great White's pyrotechnics. By no means do I feel that the band is solely responsible, there are way too many fingers to point in this tragedy. Blame management, the fire inspectors,the dude who sold them the polyurethane foam (also happened to be the neighbor complaining about noise), the crew member setting up and setting off the pyro, infinity.... One fire extinguisher, one trained pyro tech, one lick of common sense could have averted this tragedy...
In adult entertainment facilities, one safety issue I overlooked is the black lights on stage... How many DJ/MCs have ever looked at the fixtures that hold your 'fluorescent' black light bulbs... Few... I never even thought of it until the first one rattled loose after I got my new subs... I had a feature on stage and I was off work when a black light bulb fell, exploding, all over my feature and my customers... Talk about a liability nightmare in a worst case scenereo. We got lucky, no cuts, a few replaced drinks, all good... WRONG... This was during a pageant and the next night I wasn't even in the club when I got the call... Another light fell on a different feature... I had never heard of this happening before , then two nights in a row !!! Rookie that I am, I guess it's fairly common... NOT IN MY CLUB !!! I solved the problem that very night ... Being the cost effective, company man I am, I solved it with electrical ! tape... I ran electrical tape around
Now on to a touchy subject... Pyrotechnics... I have been using pyro for 20 + years and have NEVER set anything on fire... Things are different now... The Rhode Island tragedy must NEVER happen again... My pyro has never needed permits... I am joining the Iowa Pyrotechnics Association, getting licensed for indoor pyro, doing my own open flame material assessments, and keeping a fire extinguisher handy at all times... When I am licensed all my features will be able to do their pyro and flame shows as usual... I will supervise their techs and make sure my club is free of hazards... I was very pleased that upon doing an 'open flame material assessment' for KCCI TV-8 Des Moines last week, the material I brought from Sapphires not only passed, but blew me away... I couldn't get anything to burn from the club... This is a result of years of experience accumulated by Buddha, Yo and Tom the owners and the f! act they hire reliable contractors to do all their maintenance an
Check your club... Fire extinguishers, blow out your sound gear, check lighting, make sure appropriate permits for stage shows are in order, and USE COMMON SENSE !!! I don't know about you but if I'm ever interviewed on CNN, I sure as fuck don't want to have it be anything near the Rhode Island subject or in handcuffs and shackles... Orange jumpsuits make my ass look big...
Until next time...
Krazy Ted