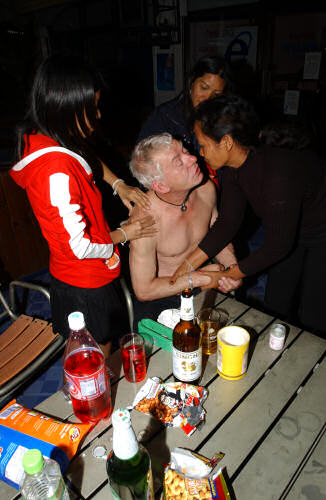 They give it to the man in Thailand, while in the West women have learned to look and behave like men while wanting the things men want. So here's the upshot in this one. My neighbor from the small island of Guernsey, A British territory just off the Coast of France has cracked his ribs. So in front of the Sky-Top Guest House, the girls surround him as if they are almost trying to outdo each other to give him lots of tender loving care.

Jack, Spicy, PlOne, David, Nang, Beam, at the Jimmie Bar partying with the girls here. For a close look into one of Pattaya's most fun beer bars, check this video out.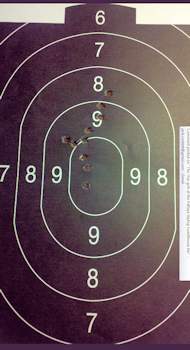 Accuracy, Power, Reliability, and best battle sights ever put on a military rifle, click on the picture for the explanation that explains all, then click on the M-1 article.
Most of this video is from the top of the Hotel, 27 stories up. Here you can see the wide expansiveness of Pattaya now literally exploding with new construction everywhere. 27 stories is way up there but there are new projects planned for 50 and even 60 story skyscrapers. This video concludes at the Jimmie Bar.
Although our emphasis has shifted from the U.S. to Thailand, the Looking Glass Forum still has sections devoted to U.S. strip clubs. After all, alphapro is getting over 2000 hits a day from its Jack Corbett Topless Club Guide.