Arianna a Del--the cover girl of Death on the Wild Side
by Jack Corbett
She's young, she's from Louisville with a great Southern accent and she's got great eyes.
How beautiful is she? She's so attractive that out of 2300 pictures I took at a Pure Talent Feature Showcase of 19 entertainers, 400 were of her. Only one girl could be the cover girl for "Death on the Wild Side"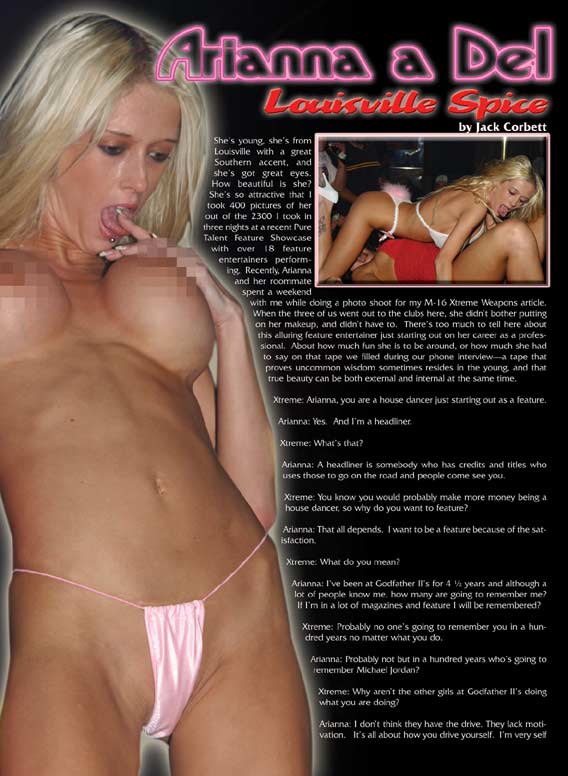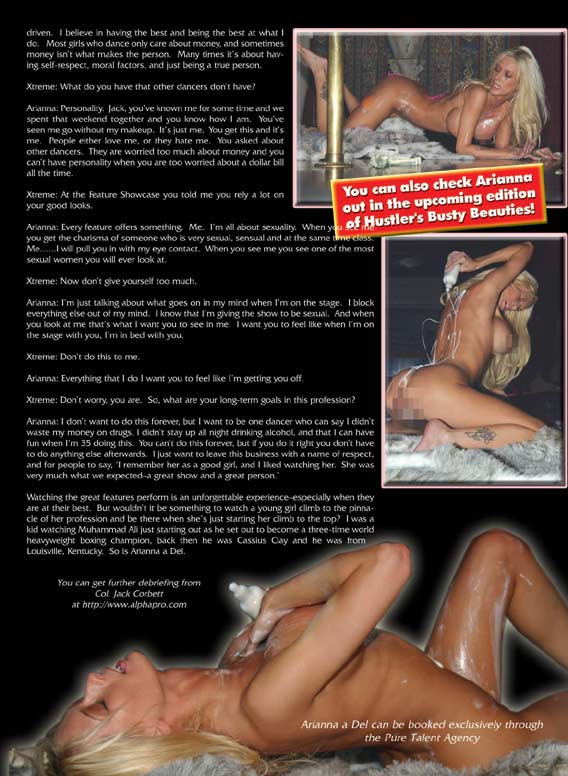 Contact: Jack Corbett




*The Fine Print:
All models featured are over 18 with signed releases and/or written permission for their use.


~ All Text, Graphics, Photos & Content: Copyright (C)2002 Alpha Productions ~
~ Photos by Jack Corbett - Alpha Productions Exotic Photography ~
No portion of this site my be reproduced for public distribution or private use.
All Perpetrators will be cheerfully and legally, Violated.