Devon Lee, Feature entertainer Profile in Xtreme Magazine
by Jack Corbett
One of my favorite feature entertainers is Devon Lee whose 2002 credits include Exotic Midwest U.S.A., 2002 Midwest Hottest body, the Playboy Channel, HBO's Real Sex, Exotic Dancer, Xtreme Magazine, Naughty Neighbors and Easy Rider

.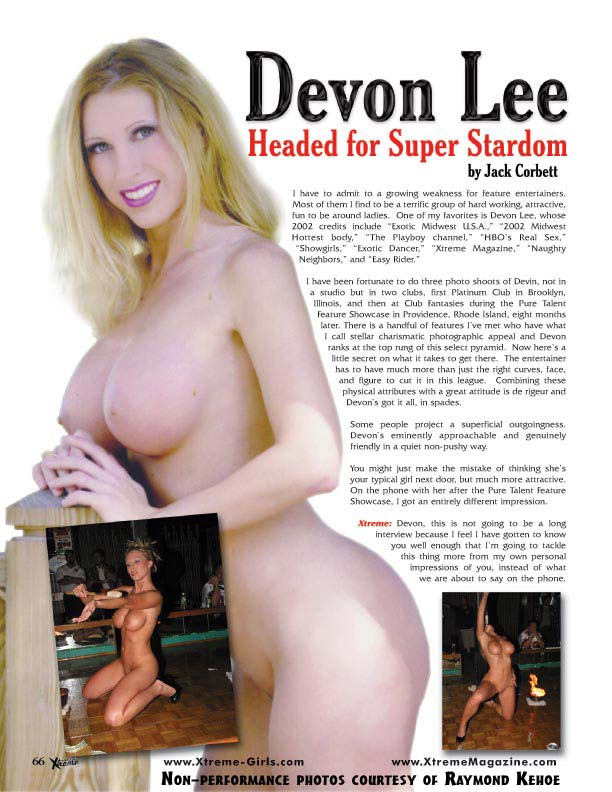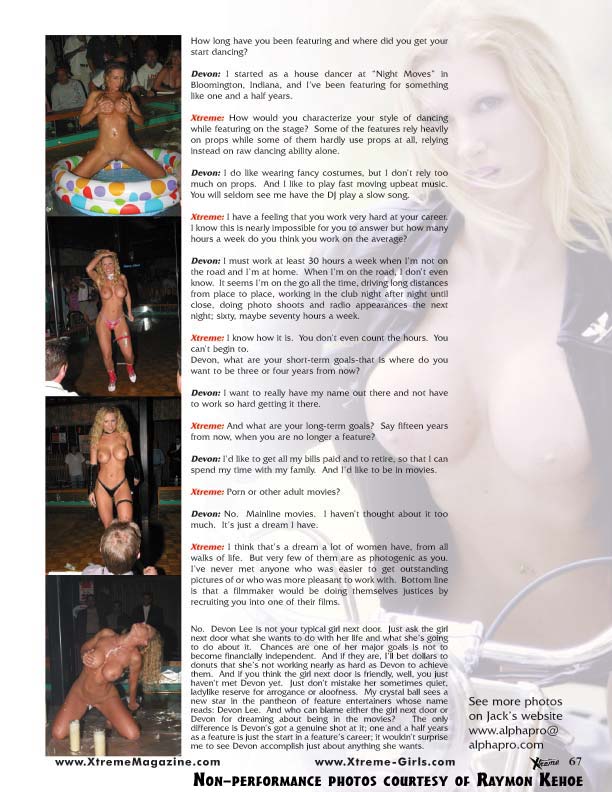 Contact: Jack Corbett




*The Fine Print:
All models featured are over 18 with signed releases and/or written permission for their use.


~ All Text, Graphics, Photos & Content: Copyright (C)2002 Alpha Productions ~
~ Photos by Jack Corbett - Alpha Productions Exotic Photography ~
No portion of this site my be reproduced for public distribution or private use.
All Perpetrators will be cheerfully and legally,Violated.