meta name="revisit-after" content="15 days">
Montana Steele and the Lever Action Winchester Rifle
Jack Corbett's gun article originally appeared in Xtreme Magazine. Now Montana's


the cover girl for Extreme Weapons and Babes for an Adult World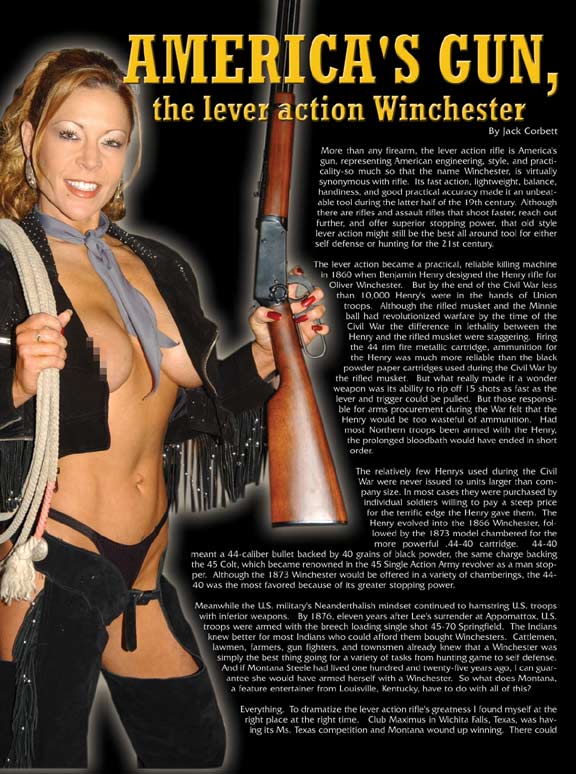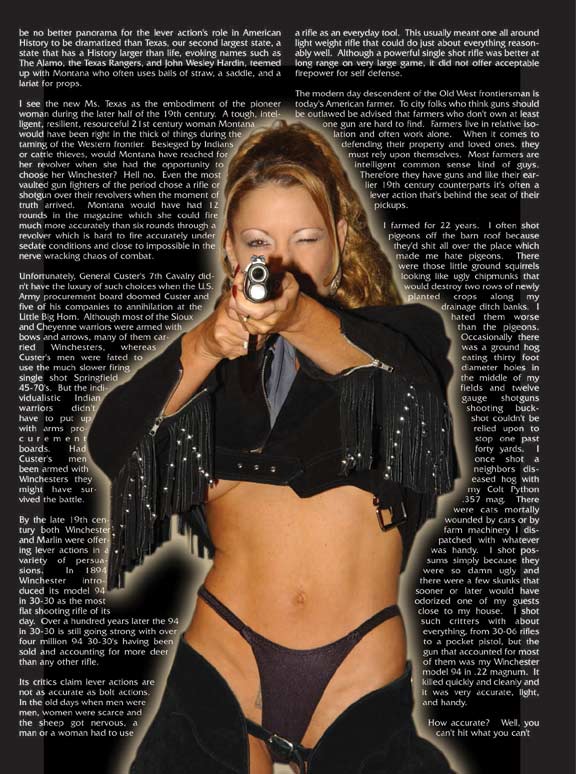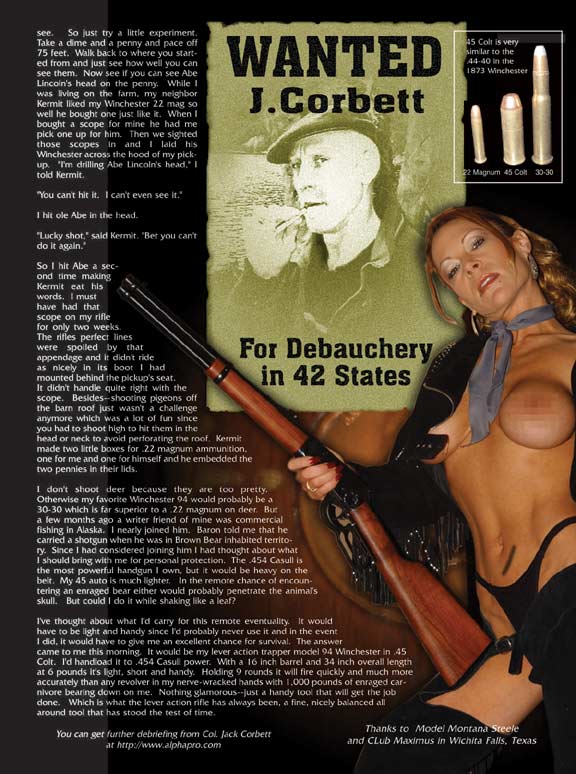 Contact: Jack Corbett




*The Fine Print:
All models featured are over 18 with signed releases and/or written permission for their use.


~ All Text, Graphics, Photos & Content: Copyright (C)2002 Alpha Productions ~
~ Photos by Jack Corbett - Alpha Productions Exotic Photography ~
No portion of this site my be reproduced for public distribution or private use.
All Perpetrators will be cheerfully and legally,Violated.