Exotic Dancer Profile--Gloria Anne
by Jack Corbett
Jack Corbett's interview of Gloria Anne is just one of many feature entertainer profiles he wrote for Xtreme Magazine you will find here.
Gloria Anne's feature entertainer profile Jack Corbett wrote for Xtreme Magazine is one the few he did by telephone because he already knew most of the other feature entertainers and adult stars.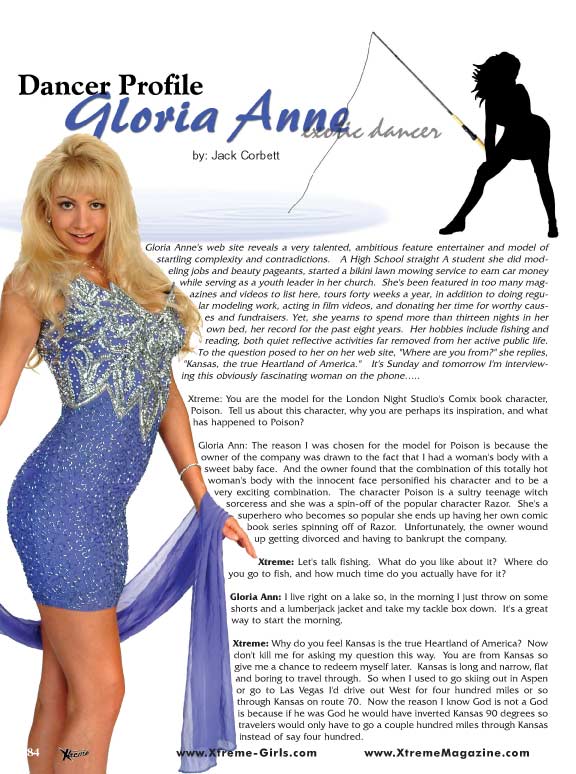 Contact: Jack Corbett




*The Fine Print:
All models featured are over 18 with signed releases and/or written permission for their use.


~ All Text, Graphics, Photos & Content: Copyright (C)2002 Alpha Productions ~
~ Photos by Jack Corbett - Alpha Productions Exotic Photography ~
No portion of this site my be reproduced for public distribution or private use.
All Perpetrators will be cheerfully and legally,Violated.