Jada Deville--Showstopper of the Year
by Jack Corbett
As soon as she came down off the huge outdoor stage at Ponderosa Sun Club upon receiving Nudes-A-Poppin's coveted Showstopper of the Year title, Jada Deville came up to me and gave me a huge warm hug.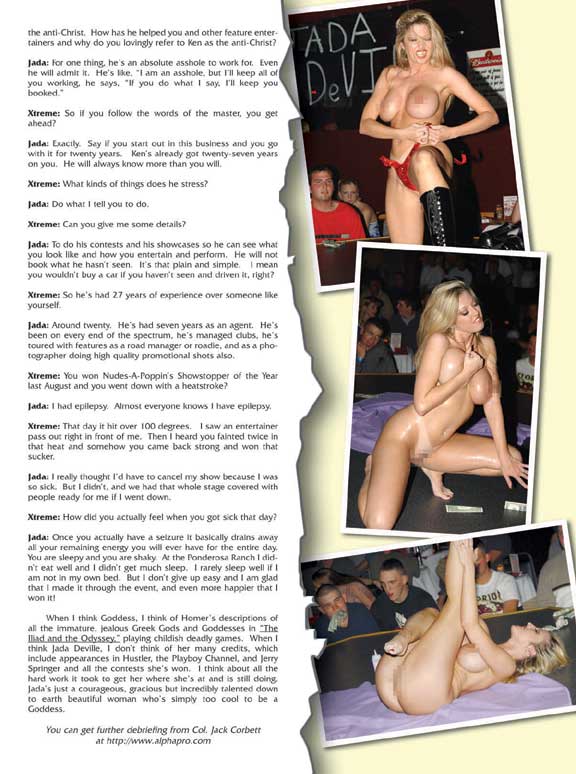 *The Fine Print:
All models featured are over 18 with signed releases and/or written permission for their use.


~ All Text, Graphics, Photos & Content: Copyright (C)2002 Alpha Productions ~
~ Photos by Jack Corbett - Alpha Productions Exotic Photography ~
No portion of this site my be reproduced for public distribution or private use.
All Perpetrators will be cheerfully and legally,Violated.