Uncle Buffords Naklua Bar Reviews
by Uncle Bufford
Ah take no prisoners take on Naklua Thailand's bars that rates a bar on whether or not it takes care of its customers--the essential companion to Uncle Bufford's Go Go Bar and Soi Six Bar Reviews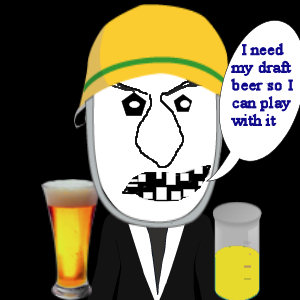 And just remember, I'm the customer so
I'm always right.
Well, they says the customer is always right and I'm in no mood to disagrees. The problem here in Thailand is that many people running their businesses think that ain't so. That it's up to the waitresses to do what they feels like doing instead of going around to see if all their customers have what they need--for instance a fork to eat with or salt and pepper or Parmesan cheese to go with their spaghetti. You gits wonderful service at the hospitals which are some of the best in the world and that kind of attention at the motorcycle dealers you only dream of back in England or the U.S. of A. Sadly at too many of the bars and restaurants the service is piss poor. So I'm the customer right? So at any Naklua Bar, it's important to pay attention to what I want and to deliver. Now, I'm an old fucker so the last thing I needs is that crappy Da Da Da music. You know what I means, that noise so many young peoples likes today that's so primitive it doesn't even have three beats to it. Now, I'm not the only prehistoric relic living in Pattaya-Naklua.
Most of the customers coming to the bars are at least Middle aged and we all hates that Da Da music, even more than we hate Thai music so any bar that inflicts either on us, particularly if it's too loud for us ole geezers to talk to each other deserves an F double minus rating from me.
That's because it's giving its customers exactly what they don't want--too much noise some young folk calls music which disrupts the internal organs and too much loudness so we cants talk to one another.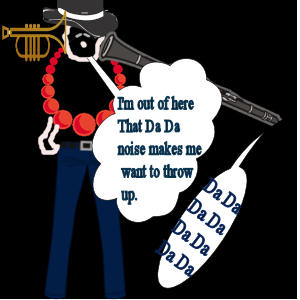 Now I'm kind of long winded so if you wants to gets to the bottom of things just go to the bottom of this page for my Naklua Bar reviews. Most people these days can't read or write very good because the education in their country's schools has gone down so much through the years to make most people alliterate. Especially if they come from America where the average High School Senior has learned about as much as kids in the 8th grade when I wents to school.
The next consideration in the bars Ahm reviewing is the wimmen. Are they sexy and good looking or do they need to choose another profession where they can't be seen by the customers on account of their being whipped with so much ugly stick? To tell you all the truth, there's just not too many pretty wimmen in Naklua's bars which are starting to look like retirement homes so it ain't going to really matter that much which one you go to because finding a cute looker is going to be pretty much the luck of the draw.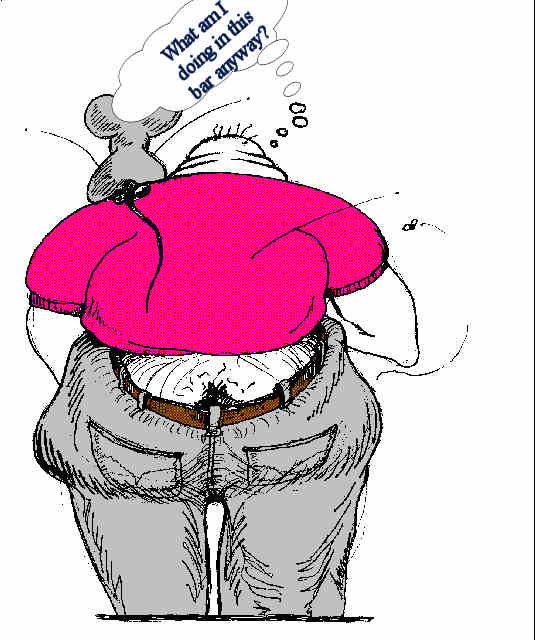 Then there's the matter over whether a bar serves draft beer or if it sticks only to bottled beer. Now, I'm an American and I'm saying for most Americans it really doesn't matter. Most of us prefer cold beer but when it comes right down to it we will enjoy our beers even if it's gotten hot in the cans while we are checking our corn fields in our pickup trucks. If it's wet we are going to drink it. Now with so many Englishmen it's a different story. Americans like coffee because Americans want to get the job done. Coffee brings us to our senses right away cause of the immediate jolting from all that caffeine. Englishmen like their tea which is a namby pamby caffeinated drink without quite as much kick. So when it comes to their beer many Englishmen like to have draft beer so they can sit and dawdle with it. Now you can do that with beer in the glass but you can't with canned or bottled beer. As for the Germans they are much more practical than the English. They might like draft beer but when it comes right down to it they cares more about the atmosphere in the bar than the exact concoction theys a drinkin so long as the beer's doing its job which is getting them under the affluence of ink-a-hol. Anyways, I'm mentioning whether a bar has draft beer or not just for those Englishmen who might be reading all of this.
Day one
Ryan Bar
Location--Less than one block South of Naklua Soi 18 on the West side of Naklua Road
Serves draft beer: Yes. Plenty of Englishmen in this place. Owner's an Englishman too.
Quality of wimmen: Depends on how drunk you are.
Music--Too loud to have a conversation. And it's not the kind us old folks like to hear.
Friendliness of owner/manager: Good guy. Friendly.
Drum and Monkey Bar
Location--about next door to Ryan bar. We were too obliterated to notice.
Serves draft beer: Yes.
Quality of wimmen: Best ones here were the ones who came in from other bars who didn't work here.
Music: Lots of da da music turned up to incredibly loud decibel levels so I hads ta almost kiss my English friend to talk to him after he dragged me into this place.
Friendliness of owner/manager: Thai woman owns the place. When my English pal asked her to turn down the music so we could talk she refused on account of the Thai wimmen who came in from other bars. Duh---We are paying customers and most customers who would normally come here are older folks. So customer finishes last while bar does what it pleases? Ya gots to be shittin me. I'm giving this place an F double minus.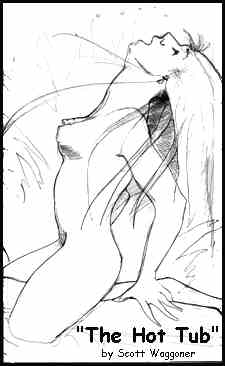 Girl Beer Bar
Location--On the West side of Naklua Road about one block South of Naklua Soi 18
Serves draft beer: No. Which is why Sir Drinksalot, one of my English friends doesn't come here so much anymore.
Quality of Wimmen: Used to be the best in Naklua. Then it declined so it has been the same as in most other places. Wimmen are friendly and won't pester you unless you ask them to. I believes this is because the bars owners are German so it's a well run operation.
Music: Decent and the decibel level's low enough for good conversation.
Friendliness of owner/manager: Very friendly. Place is owned by several Germans. Quality guys and when they have a party here there food's much better than at most other bars having similar parties. Bars waitresses aims to please.
Day two
Jack Bar
Location--On East side of Naklua Road about half way from Dolphin Round about and Naklua Soi 18
Serves Draft beer: No. But some of my English friends likes this place anyways
Quality of Wimmen: A few wimmen working here. About same as most other places in Naklua
Music: Low enough to permit good conversation. Good selection of tunes most older guys such as me and my brother Billie Bob enjoys.
Friendliness of owner/manager: Haven't met the owner yet.
Leo Blues Bar
Location--On the North side of Naklua Soi 18 just one half a block West of Naklua Road
Serves draft beer: No. The bar owner's an American so he's a practical minded kind of guy. Instead he's now offering 50 baht bottled beer no matter what kind's you gits on Mondays and Tuesdays all day and all night long.
Music: Band starts playing around 9:30 or so. And when it does it gets too loud to easily converse with friends. No da da or Thai music though. When me and my brother Billie Bob asked him about that he tole us, "I'm kind of stuck with all that music since from the very start I called my place, Leo Blues Bar so people have come to expect to have music here with a band.
Quality of Wimmen: Depends on what night you come and who's here.
Friendliness of owner/manager: Leo's quite the guy. A lot of customers come here just on account of this.
Malai Bar
Location--about one block West of Naklua Road in a bar complex on the North side of Naklua Soi 18. TG Bar is first bar in complex and Malai Bar is in the rear of this complex
Serves Draft Beer: No. Most of the bars complex are German guys.
Quality of Wimmen: Varies
Music: This is the strong point of this bar. There's a three man band. It used to be the best in Naklua and one of the best bands in the area. Excellent vocalist left recently so although the band is still good, whether it's quite up to the old standard time will tell. If you sit at the bar the music might be too loud, but since it's good, you might want to sit there anyways. Otherwise there's plenty of tables far enough from the band to allow for good conversation.
Friendliness of owner/manager: Used to be numero uno. That's Edie who used to buy us beers every now and then and she was one of those terrific one of a kind personalities. But Edie's sold out to someone else who's much more reticent. Excellent waitress handing the back table area.
Pen Bar
Location: In the same complex as the Malai Bar just off of Naklua Soi 18.
Serves draft beer: No.
Quality of Wimmen: Varies but presently the best looker of them all is a lady boy. If you sit at a table you will most likely be joined by at least one woman. She/they will be friendly and not pressure you to buy them drinks or anything.
Music: None due to Pen Bar's being so close to the Malai Bar next door so you get the benefits of the good band over there at lower volume levels. Bar is good for conversation
Friendliness of owner/manager: Owner is Pen, a Thai lady. Pen is very friendly and accommodating. Also fair minded.
TG Bar
Location: First bar in the same complex as Malai and Pen bar just North of Naklua Soi 18 one block West of Naklua Road
Serves draft beer: No
Music: Place has a good ensemble playing behind the bar. Music's not so loud as to interfere with one's conversation. No da da music. Owners have too much common sense to allow it.
Quality of Wimmen: Excellent. If you like lady boys that is. While here we counted seven lady boys workin and maybe just three real ladies who were kindof old.
Friendliness of owner/manager: Owners are a husband wife duo. Husband's a friendly German. Wife's a very accommodating Thai lady.
Other comments: Place is well managed so the lady boys are non aggressive and likely to leave you alone unless you are inclined in this direction. If you want to pick up a lady it's best to go elsewhere.
In general this is an excellent bar complex as the music level is not too loud, there are two good bands/ensembles playing here and there's a good general ambience here without the high decibel of noise one so often encounters elsewhere some bars call music.
Stay tuned. The saga will continue as Uncle Bufford, Billie Bob and the rest of his confederates have not been to all of Naklua's bars yet.
Barracuda Bar
Tonight my brother Billie Bob was preoccupied until much later on so I had two German friends with me by the time I got out of this place. My Heineken was 75 baht here which is slightly less than where we went next. Barracuda Bar has been around since practically the beginning of time and it is generally considered to be one of Naklua's best bars. Oftentimes there's two or three decent looking gals here and tonight was no exception. Since it was Valentines Day there was a party and there wuz a band just outside the place playing their music out on the sidewalk. The music was pretty good and although it was a bit loud it was not so loud that one couldn't have a conversation here. I noticed straight off one of our condo building owners getting drunk off his ass at the bar. He came over and told me he comes here every night. The man's an Aussie so just to make sure I wouldn't get the wrong idea about him he told me next..."This is a Pommie bar" which is absolutely correct. The owner is an Englishman and you could tell once you were in the bar that practically everyone around you waz English. There was no question about this when two of them took their shirts off to show off their tattoos while their buddy took their pictures showing off. I had been here about one hour when Heinrich and Siegfried came in. So since we were going to the Lady Boy beer bar complex next that was across the street I check binned and off we all went. It was then that Heinrich looked at me, smirked while still looking inside the bar and said to me, "The Hooligans are out tonight."
All in all not a bad bar, especially if you are English. It is, however, a little less personal than the German owned Girl Beer Bar just up the street. We all went back there at the end of the evening. They had a band there too but the music was a little quieter which made conversation easier and two of the German owners came over to show their appreciation for our coming to their bar, one of them giving me a huge bear hug as a greeting. They also had excellent food here. Those German owners own two nearby German restaurants so when I say they are having a party there you can be sure that you are going to be fed very well there. Service here at Barracuda is pretty good, but not nearly as exceptional as up the street at the Girl Beer Bar.
The Lady Boy Beer Bar complex on Naklua Road
Bar I "The Family Bar"
Lesson number one is not to take you family here. I asked Heinrich how many lady boys he could count here and he said, "three." This did not include the mamasan or papasan who came up to all of us real friendly like. The lady boy mamasan started feeling my arms and shoulders. Heinrich and I both had our Thai girlfriends sitting together on the other side of us and I think it's when the mamasan realized my girlfriend was with me that he figured he'd be better off fondling Siegfriend who didn't have a girlfriend. I don't think hardly nuthin bothers Siegfriend so he wound up getting his back rubbed for free by the lady boy mamasan. Meanwhile I ask Heinrich how many good looking girls are in the place and he says to me, two, the one in the red and the one in the blue. I ask him, "How many girls are good looking you say?" And he starts laughing and tells me, "I didn't say they waz good looking. But there are two who are acceptable for short time." Well, you gotta love Heinrich who's so funny in his very precise German way. About this time, the mamasan must have realized that both Siegfriend and I are getting a little old and that Heinrich is the best looking of the three of us so he starts to approach Heinrich and Heinrich actually grabbed a bar stool which he placed in front of him. Almost forgot...Heinekens were 85 baht making this place more expensive than across the street at the Barracuda Bar. The girl in the blue turned out to be Heinrich's favorite on account of her having "tits" as he put it, but I liked the girl in the red who although very flat chested had an ass to die for. She was also pretty damn good looking with this "come fuck me look."
Bar II Nice Bar
I forgots to mention that Heinrich and I had agreed to put Siegfried in charge of choosing which bar we'd all go to. He didn't have a girlfriend with him whereas Heinrich and I did so just in case we went somewhere there'd be some really good lookin girls paying too much attention to us we could blame it all on Siegfried.
This bar is right at the front of the complex which is about three bars deep making it by far the largest beer bar complex in Naklua. But I'd say that half the girls in this whole complex were ladyboys. As soon as we sit down in front of the bar, Heinrich announces to me, "Five out of six. Can you believe it. Five out of six of these girls are ladyboys." Well that spoiled my outlook because the gal who was getting me and my girlfriend our drinks looked very sexy. I would have banged her in a heart beat. She was pretty small and slender the way I likes em and she was wearing a little too much makeup but she had killer eyes and she was put together very nicely. But----she was a lady boy.
About this time Billie Bob shows up with this twenty year old he's bar fined from the Monkey bar. She can't speak any English whatsoever but Billie Bob, he can't either because he's already three sheets to the wind and has already forgotten his own name.