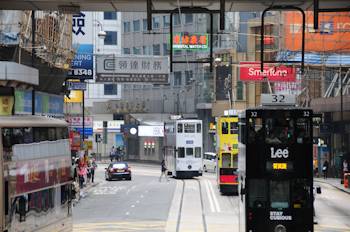 When a very good friend suddenly gets transferred by his company from Pattaya, to Macau to help build the world's largest Casino, it's time to revisit the Hong Kong area . My last visit was in 1982. My first visit was in 1979, the first year that China opened up to Americans. So it's off to Macau and then Hong Kong. But back in 1979, China was known as Red China. Hong Kong and 200 nearby islands had been leased by the British in 1898 for 99 years. With the lease expiring in 1997 many Hong Kong residents feared the imminent takeover of the British colony by the now Communist motherland. I would soon find out that in many ways not that much had changed since the Communist takeover.
Click here to get to Hong Kong, overnight in Suzie Wong Land through the Pilgrimmage Gateway
The East St. Louis Cement Mixer Meets Pattaya Bar Girls
Take a shot of lime juice, a shot of Tequila into your mouth at the same time, holding both shots for at least 30 seconds, shake your head to mix the shots, and swallow. That's the East St. Louis Cement Mixer, that became a favorite of many St. Louis Metro East strippers when I was frequenting the St. Louis East Side night clubs. Now that's one helluva drink, that real men and women can truly appreciate. Kwan's the best entertainer on Pattaya's Drinking Street, home to over forty outdoor beer bars, and as you will soon find out when you watch this video, Kwan who stands five foot seven without her heels is all woman who would be a superstar feature entertainer had she been born in the U.S. You can experience the beer bars in Pattaya best if you hook this video into a large screen t.v. and surround system. It's the next best thing to being with these sexy Thai women up close and personal.
A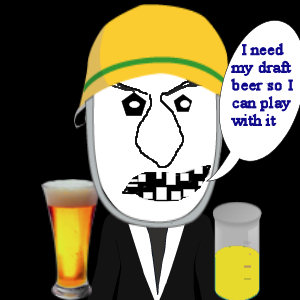 by Uncle Bufford
Uncle Bufford takes no prisoners when it comes to his Naklua beer bar reviews making it clear which bars are worth going to and which are to be avoided like the plague. If a bar caters to its bar girls instead of its customers Uncle Bufford's going to give it an F double minus


Click on our archived issues
if you don't find what you are looking for here (e.g.. "Nudes-A-Poppin", "Sexy Feature Entertainers", or "Motorcycle Reviews"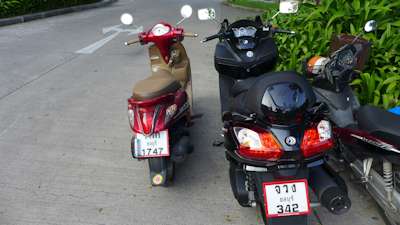 Measured side by side to the Sym 400 motorbike, at less than half the weight, Yamaha's Filano would seem to be suitable for midgets only. But read on, watch the video, study the stats you will find only here, and you will discover that it's a better bike than the classic Vespa it emulates at half the cost. And for that matter it's a far better bike for city driving here in Pattaya than such gargantuans as the Sym 400 or Honda's Forza. But before buying one, read on to discover both the strengths and limitations of this little jewel and why it just might not be the best motorbike for you.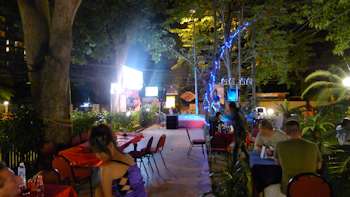 Is an upcoming oasis that stands alone as a restaurant amidst all that havoc, bus traffic, and riotous pandemonium of Naklua's increasingly frenetic Soi 16. It's an 8 room guesthouse-hotel, a restaurant offering its own special French Swiss cuisine and ambience, and a much needed sanctuary offering a glimpse of quietude and sanity that's getting to be increasingly rare here at Wongamat Beach

Now that Jack's got over a million and a quarter You Tube Viewers on his You Tube channel with over 400 subscribers, you might want to know that he's written and published four books. So check out his bookstore. You can buy all four at Amazon.com in paperback or Kindle or from a whole host of book sellers worldwide, including Barnes and Noble. Keep in mind that all four are entirely the author's own creations, from the typesetting, the photography inside the books and both the front and rear covers. Only a few years ago the author was one of the foremost adult photographers in the United States. Back then he was more often referred to as "the photographer" than an author, and that along the way from becoming a photographer, he picked up a few graphics arts skills. What separates the Jack Corbett books from the works of most other authors is that each one represents the totality of its creator's experience as a writer, as a photographer, and as an artist. The creator of all those You Tube videos wouldn't have it any other way.


Note: Extreme Guns and Babes for an Adult World is also available at Amazon in a much less expensive black and white paperback edition and like its siblings, on Kindle.