2004's Nudes-A-Poppin pageant at the Ponderosa Sun Club brought over 100 female entertainers from coast to coast on July 18,2004 making this event the largest nude outdoor beauty pageant in the world with over 5,000 spectators in attendance. See why feature entertainers value credits and trophies from Nudes-A-Poppin to be some of the most coveted of their careers, why next year's Nudes-A-Poppin is likely to be the biggest ever, and why you will want to plan on coming either as a participant or spectator.
Gun of the month
The Kentucky Rifle by Jack Corbett
Introducing Amy from Heartthrobs Entertainment as our model showcasing the Kentucky Rifle. This is the rifle that started the myth of the unmatchable American rifleman, that unerring marksman who could bring down his British Redcoat or Indian enemy at previously unprecedented ranges.


Visit some of the hottest sites on the web
Pure Talent, Continental, or another top talent agency having a "Feature Showcase" or contest? If you are at all interested in featuring this is one of your finest opportunities to make the connections that count. Or how about those special contests that get you the kinds of credits that get you ahead? We will be listing the key events that make the difference in an adult entertainers career in this section of the Looking Glass.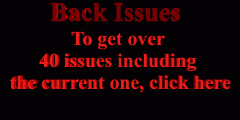 That's Sexy Professional Exotic Wrestling and the man behind it is Big Daddy, owner of Big Daddy's Cabaret in Fort Leonard Wood, Missouri, the irrepressible and fertile brain behind the sexiest and most original hot oil wrestling in adult club history.
The Baron ponders his latest muse, an artistic woman who favors young studs and a luv that didn't happen as he considers Thailand, now just three months away, the Paradise for all real men willing to go for it.
Think Henry VIII really beheaded Anne Boleyn and Katherine Howard? Think again. The real culprit was Gonad Fitswell, Dick Fitswell's great ancestor. Just remember, you get the real truth here in the "Looking Glass", not that namby pamby crap the government wants you to believe.
Take a trip on the wild side, if you have the balls. Paradise does exist. It's in Pattaya, Thailand. You can best discover it by booking a trip with the Man Tour. Pattaya has fine beaches, some of the best food on earth and it's cheap. And the babes....Ah, the women here are the finest you will ever meet. If you are married, you can kiss your marriage good bye if you come alone. And if you are single, you will never want to take another American woman serious--ever. But only a select few of you will ever be fortunate enough to discover this first hand.
Introducing our newest writer from Big Daddy's Cabaret, Hawkeye, who is much more than your everyday D.J. in a strip club. A well traveled and educated man of the world, he's a photographer, web site developer, and D.J. and that's just the start of this young writer's many talents.
Set in an intergalactic moment, this is the first part of a new series by Morgan Hawke, the critically acclaimed virtuoso of Erotic Fiction for the millennium. Victorious Star is by far Morgan's most graphic work since she privately submitted scenes of a girl being fucked by a dog. We didn't publish that one here at Morgan's request. But be forewarned....this episode's just the setting of the stage for some of the most pornographic prose ever which you will just have to wait for later on in the series.
In chapter 1, Victoria Starr narrowly escapes being murdered on a decrepit space station on the outer fringes of The Empire. A crack pilot, Victoria is promptly shanghaied by her savior and pressed into the service of the enemy.