This video includes the Pattaya Drinking Street gang of seven and other Drinking Street Pattaya bar girls dancing on the beer bar stages in this Pattaya bar complex.  But I'm not shooting with the Panasonic Lx10.  Not just yet.
The video is one of the first Pattaya Drinking Street bar girl videos I shot.  My camera was the Panasonic LX5.   I'm now using the Panasonic LX7.  I think my later videos are superior to these earlier ones.  When you think LX 5 and LX 7, don't think Panasonic.
Think Leica with the very finest German and Japanese technology inside.  These are very fast cameras with superior low light performance in a small package.
LX5 has a very fast 2.0 lens.  That's what I used here.  But the LX7 has a 1.4 lens which is absolutely incredible.
When I'm videoing Pattaya bar girls dancing  I must ratchet the quality of my videos up even more.  My latest camera is my Panasonic Lx10.
Like its predecessor, the Panasonic Lx7 the Panasonic Lx10  has the terrific Leica 1.4 lens.  Which enables it to shoot most of the time without flash.  But the Panasonic Lx10 produces 20 megapixel images whereas the Panasonic Lx7 is limited to 10.  The Panasonic Lx10 also has a sensor that's more than twice the size of the Lx7.  The Panasonic Lx10 can also shoot 4 k video.  And it boasts an array of gee whiz features that's simply mind boggling.
However, if I really want to get serious with video I go for my Nikon D750 SLR.  With my favorite lens, the Nikon 24-70 2.8, it's a professional rig.  I'm much more used to it than the much smaller Panasonic Lx10.  There's a lot more external controls that eliminate digging into the cameras menus.  And the controls are so much larger.  Which makes them so much more usable for my big fingers. Its heavy.  The lens alone weighs an entire kilogram.  And it's intimidating.  But so far I've never used it to shoot Pattaya bar girls dancing, with the exception of at the Pen Bar.
I just had to sneak this latest picture and video in here.
I put my own music at the beginning and end of this video.  For one thing most of what's playing now on Drinking Street is unacceptable.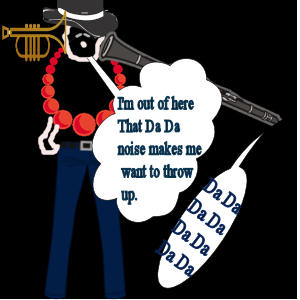 Big Daddy, Big Bruce and I left Drinking Street even though we really like Kwan.  Da Da is simply pure noise and that's what's playing practically everywhere now.
You might also enjoy watching Kwan performs on top of the bar at Best Beer Bar on Soi 8 (she had never been in this bar when our crowd took it over)